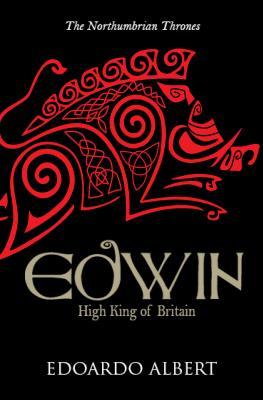 The Roman legions left Britain many years ago, prompting many small kingdoms to rise and fall in their wake. Edwin, the exiled king of Northumbria, has spent nearly a dozen years traveling from court to court, but when his current protector considers selling him out to his enemy, he sets out to flee again. He is stopped by a mysterious stranger, who prophesies that Edwin will ascend to greater power than any king in the land and learn of a new god.
The story of Edwin and his subsequent rise is told in the Venerable Bede's (8th century) history of England, but relatively unknown to most people. The author vividly describes the land and people and keeps the plot moving. Even the strange names are distinct enough to distinguish characters. Not only do readers see Edwin's political and martial triumphs, but the man's personal struggles are well-written and historically grounded.
Even though this book is historical fiction, I would also recommend it to fans of fantasy because of the well-characterized world and the echoes of Arthurian legend.
I received a free copy of this book from Kregel Publications but was not required to write a positive review.